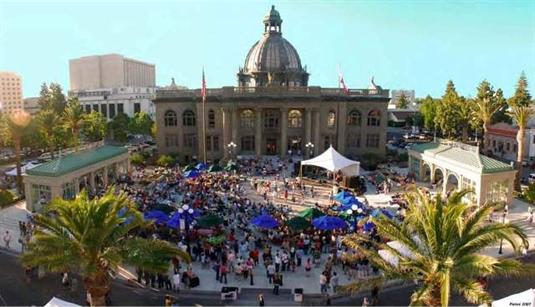 Redwood City
Redwood City is approximately 27 miles south of San Francisco, and 24 miles north of San Jose. In an attempt to revitalize Redwood City's downtown, city officials decided to look into development. In August 2006, a new 20-screen theatre and various shops opened in a prime downtown location. In addition to the new 20-screen theatre, major improvements were made to the historical courthouse located on Broadway.

Shopping
At Sequoia Shopping Center, you'll find a variety of stores in this shopping Center. From Old Navy, Barnes & Noble, Jamba Juice, Safeway, Dress Barn to See's Candy, and more. Whole Foods is also right across from the Shopping Center.


E & E's Local Favorites
Check out Alana's Café behind the library. It's an old home that's been converted to a restaurant. Inside the room are as they were when someone lived there. Or sit outside in the garden or on the veranda. Yummy brunch!! Woodside Delicatessen on Woodside Road is another Erich favorite for deli sandwiches, panini, cheese and olives.