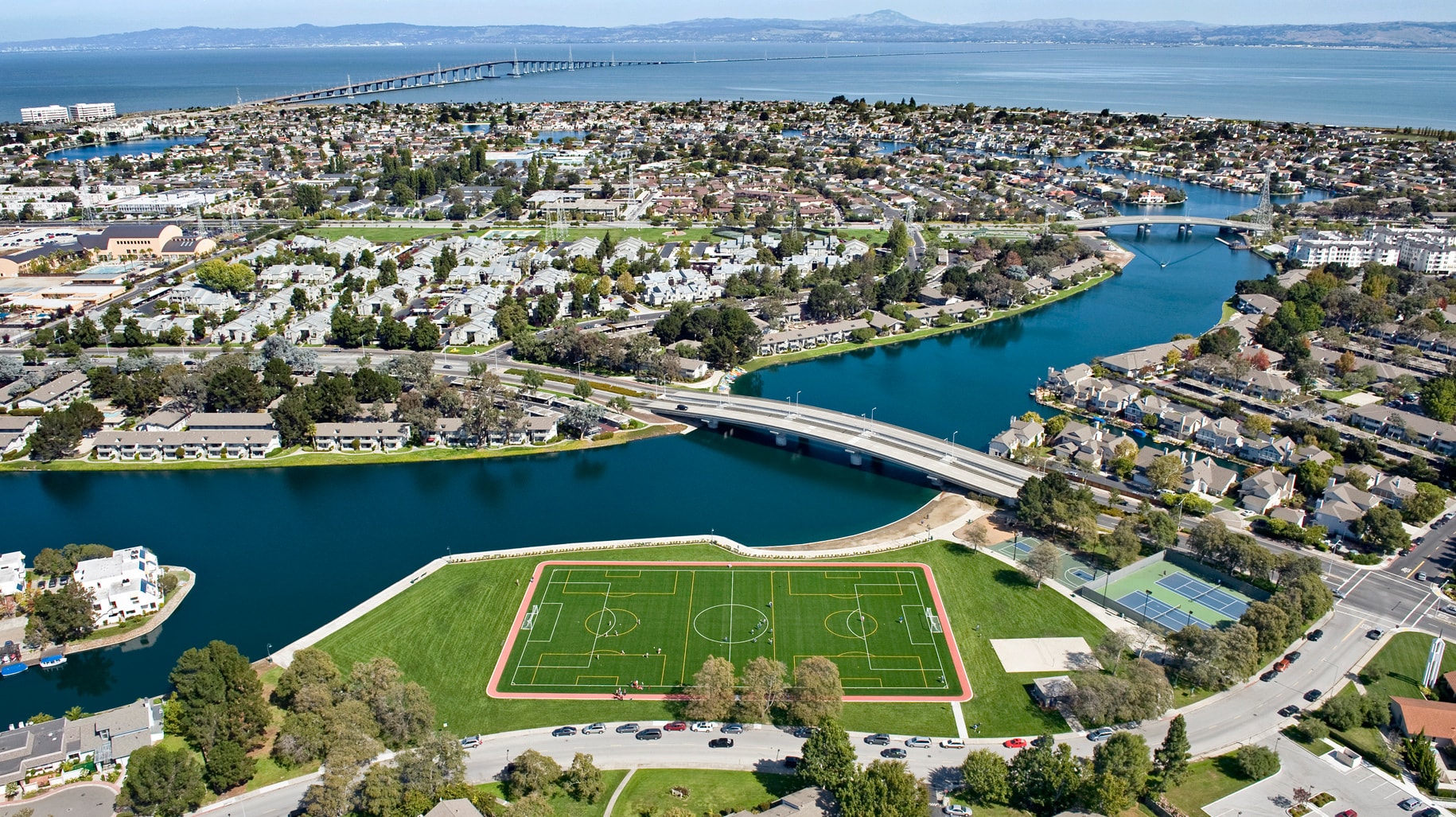 Foster City
Foster City is an affluent planned city nestled beside the San Francisco Bay midway between San Francisco and San Jose, offers the benefits of metropolitan living along with a small town, neighborly atmosphere. Foster City's mostly sunny weather allows its residents to relax and enjoy acres of waterways and parks. They also can, within a few minutes drive, be among towering redwood trees or walk on the beach enjoying the spectacular sunsets on the Pacific Ocean.
Forbes ranked Foster City #10 on their 2009 list of America's Top 25 Towns to Live Well. Money has also recognized Foster City multiple times as one of the Best Places to Live.
.

Shopping
There are several open shopping plazas around the city that anchors Safeway, Albertson, or Ranch 99 – all within Foster City. For retail shopping, Hillsdale Shopping Center in San Mateo is only minutes from Foster city for easy access.

Education
Foster City is home to four public schools and several private preschools. Foster City Elementary School, Brewer Island Elementary School, and Audubon Elementary School serve kindergarten through fifth grades. Nathaniel Bowditch Middle School serves 6th through 8th grades.
Of the four public schools in Foster City, Audubon School, Foster City School, and Bowditch Middle School have won California Distinguished School awards. In 1993, Bowditch was recognized with the U.S. Department of Education Blue Ribbon. In 2005, Bowditch became a California Distinguished School for the second time.
Foster City also has one private Jewish day school: Ronald C. Wornick Jewish Day School is a kindergarten – eighth grade school. It was rated the number one Jewish day school in the South Bay/Peninsula.[1]

E & E's Local Favorites
Chalet Ticino for traditional Swiss-Italian cuisine in a relaxed European ambiance. Try the Rosti Abbondanza or the Italian wedding soup.